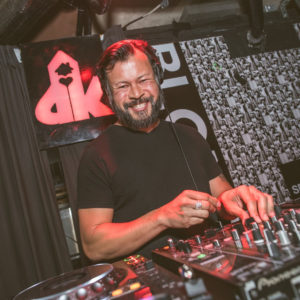 Terry Jasinto
Originally from Seattle, now residing in San Diego. Terry's most infamous residencies where at after-hours events in Seattle such as his 4 year Sunday residency at Habana's, SuperHighway, and the 'Usual Suspects' at Contour. Terry has been featured with some of the most famous DJs/producers of our time ranging from progressive giants such as Deep Dish, Talla 2XLC, and Sandra Collins, to the most notable house music names such as Doc Martin, Gene Ferris, and Felix Da Housecat, displaying Terry's range, adaptable style of programming, and music selection.
Terry's performance highlights include numerous appearances at The End Up (San Francisco), Sonar (Vancouver B.C Canada), Showbox (Seattle), Re-Bar for Flammable (Seattle), Qool (San Francisco), various annual appearances during the Winter Music Conference (Miami), and on 'The Move' XM Satellite Radio.
Terry plays a range of music from deep house, nu disco, to tech house. His mix 'When We Touch' (found on his track list) won an 'Honorable Mention' out of more than 3600 entries in John Digweed's Future Music Magazine DJ competition in 2004. Terry's favorite producers include Kevin Yost, STP, Julian Sanza, Spirit Catcher, Giom, Inland Knights, Solomun, Rodriguez Jr., German Brigante, Audiojack, and Andy Clockwork amongst many others.
You can catch Terry at various venues around Southern California, and at his rotating residency for 'Extended Play', an event that happens every third Friday of the month at Monkey Loft in Seattle, a house music event that has recently featured world renowned DJ/producers such as Carl Craig and Luke Solomon.