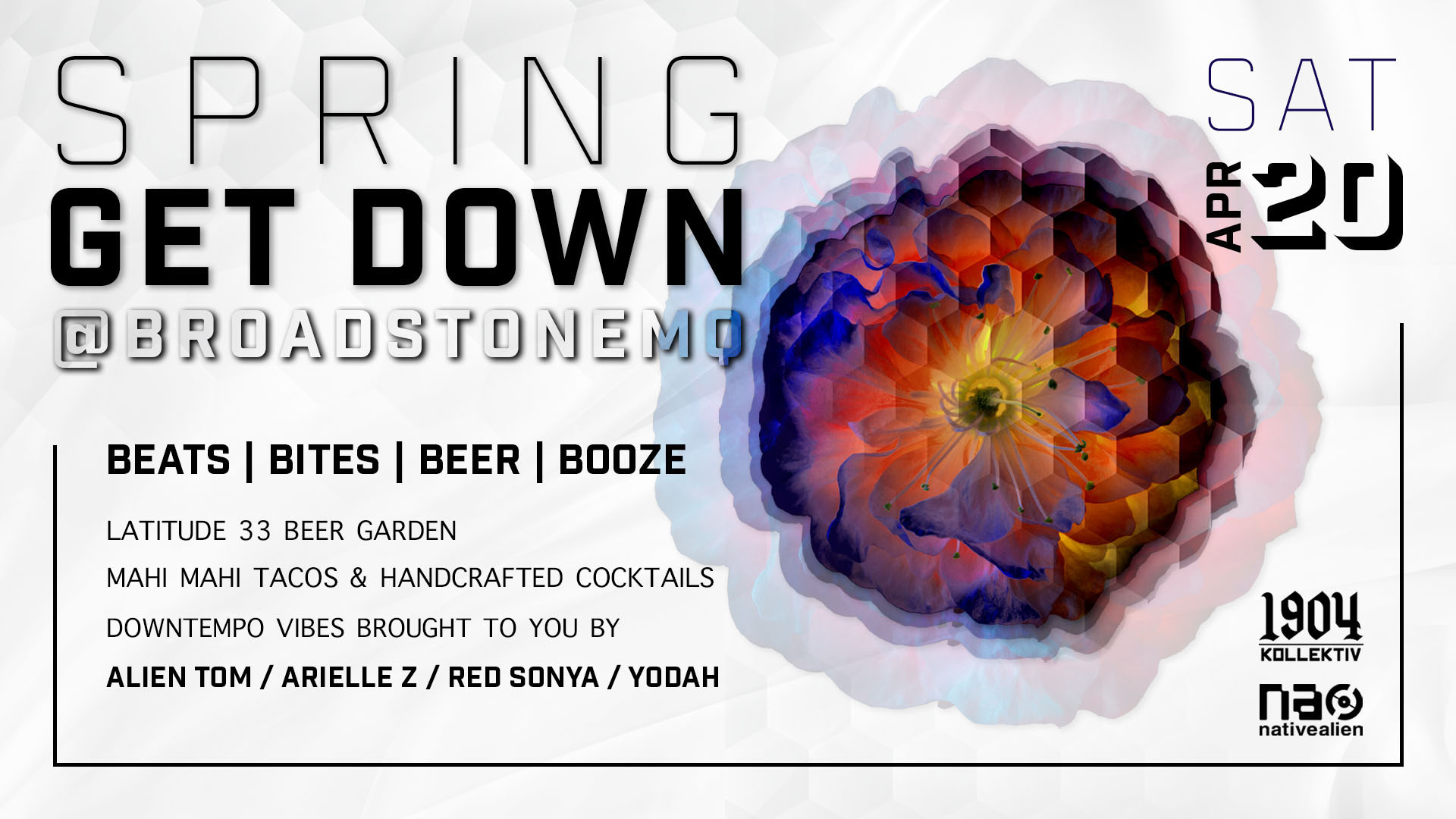 Saturday, April 20th, Native Alien & 1904 Kollektiv Presents Spring Get Down @ Broadstone Makers Quarter. Spend your Saturday afternoon sipping handcrafted cocktails and devouring mouthwatering mahi-mahi tacos, prepared by private Chef Lando, in this hidden gem of East Village. Then enjoy a cold brew from Latitude 33 Brewing, on the upstairs terrace that overlooks Downtown San Diego, while we fill the air with groovy downtempo vibes.
We'll be featuring some of San Diego's best DJs:
Alien Tom / Arielle Z / DJ Red Sonya / Yodah
Complementary food and drinks are included in ticket price. Early arrival is suggested.
2pm-6pm | 21+ with valid ID
Broadstone Makers Quarter
1601 Broadway | San Diego, CA 92101