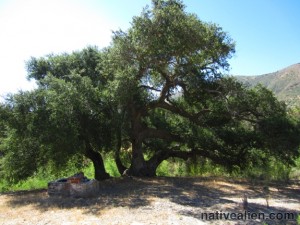 Native Alien invites you to join us the weekend of August 12-14th, 2011. We are going on another Scouting Mission to the Rancho Agua Caliente, located in Ensenada, Baja California, Mexico.
Our first trip to the RAC was a success. We are very grateful for everyone that traveled to Mexico with us to celebrate Alien Tom's birthday in style!
We are true "baja boosters" and are actively encouraging our friends and family to visit this beautiful part of the world. Rancho Agua Caliente is an eco-resort that is waiting here for all of us to enjoy. Native Alien is proud to be leading groups and producing exclusive events at the Rancho Agua Caliente resort and hot springs oasis. Scouting Missions are just the beginning of our Baja California adventures, and we are excited to have you along with us as we dream big and shoot for the stars.
UPDATE: Our online registration is closed, and we are excited to head South for a weekend of wine tasting and hot springs fun! If you have not registered and payed for this event, we will not have your name at the front gate, so please don't come down unannounced. The Rancho's tight security will not allow entrance without a pre-paid reservation.
If you have any questions at all, please let us know! We look forward to sharing this magical place with you!