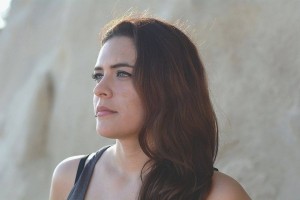 Rivka M
Rivka M's electronic music interest started at the age of 16 and then started DJing around 2010 after completing her studies in Audio Engineering. She fell in love with house and techno music.
Rivka M's musical reach has has brought her to gigs in Ensenada, Rosarito, Tijuana, Mexicali, Tecate, Mexico City and San Diego.
In addition she has shared the line up with it prominent DJ artists like Heidi, Louisa Pillot, Davi, Luis Junior, Matt Tolfrey, Marco Balcazar, James Teej, Dj Tennis and many more.
Experienced ears have recognized the talent she possesses and she has been on a steady rise. She's becoming an international and national artist very quickly and rightfully so.