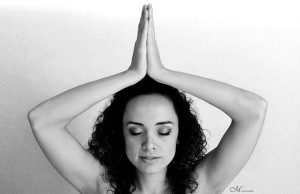 Paola Pineda o Petalos Luminosos
Ensenadense, alegre y amorosa.
Abierta a las enseñanzas del mundo.
En un camino de evolución espiritual.
Canal de Reiki Usui III y Karuna II.
Lic. en Relaciones Internacionales y
amante de la paz, la cultura y la vida.
En el 2010 se prepara para ser instructora de yoga
e inició dando clases en el 2011.
Ahora lleva 2 años dedicada puramente a compartir
la Hatha Yoga con un suave toque Vinyasa.
Disfruta de un buen estiramiento recibiendo
los beneficios de la Yoga y bailar mas aguuusto.
Paola Pineda or Petalos Luminosos
Born in Ensenada, cheerful and loving.
Open to the teachings of the world.
In path of spiritual evolution.
Reiki channel, III Traditional II Katuna.
Bachelor's degree in International Relations
Loves peace, culture and life.
In 2010 she prepared to be a Yoga instructor
and started giving classes in 2011.
Now she has dedicated 2 years purely to share
Hatha Yoga with a soft touch Vinyasa.
Enjoy the benefits of yoga with a good stretching
session to dance more freely and good feeling.
Post
by Petalos Luminosos.