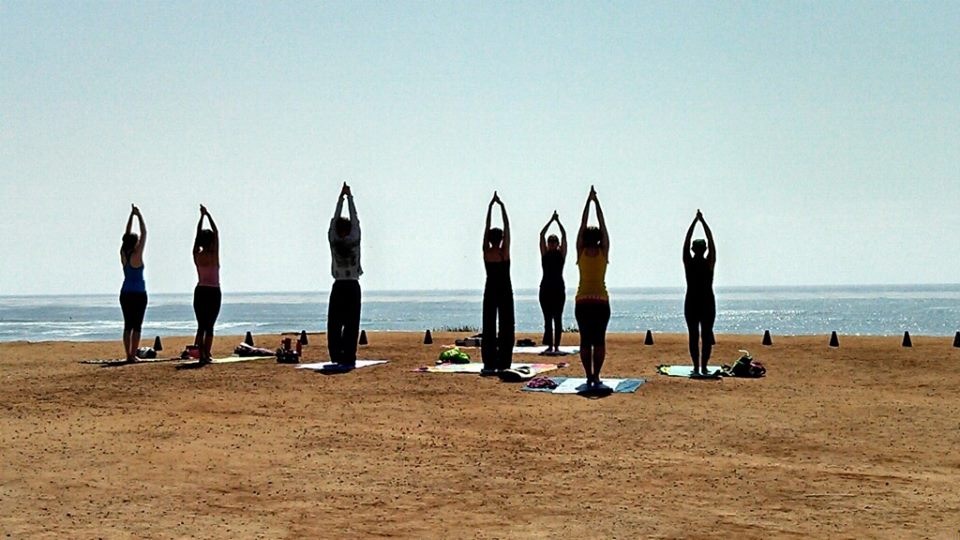 Jennifer "Jenergy" Diamond is originally from Woodstock, NY.  She was exposed to Yoga at a young age in preschool.  As an active creative kid she practiced many forms of exercise and Yoga throughout her life.  When she moved to San Diego in 1997, she began to find her own Yoga practice. In 18 years, her influences include Hatha, Ashtanga, Iyengar, Kundalini and Hot Vinyasa making her Hatha/Vinyasa class a truly inspirational eclectic blend accessible to beginners but amazing for more well practiced Yogis as well.
Although her main business is Private Fitness Training, and she teaches fitness classes as well, the first class she ever taught was Yoga.  While working reception and studying to be a Fitness Specialist, she was asked to teach last minute by a desperate Yoga teacher who needed a class covered at Eight Elements West in La Jolla CA in November 2005. She is a natural teacher, and the students that night really loved her class. That was 11 years ago and she also continued on to learn to teach Mat Pilates there as well.  She has taught over 1200 hours of Yoga classes not only at that location but many outdoor, studio, corporate and residential locations.
YOGA and PILATES principles are a big part of her Fitness Training Programs.  She is adamant in all her classes that students breathe properly and focus on form and posture. She loves bodyweight and core based training using small equipment like weights, ball, bands and TRX. Her specialty is mobile fitness and "At Home and Anywhere" programs for all ages. No gym needed. She is a surfer and a runner and she will tell you her real sport is dancing! She trains all year for dance marathons like what will be happening all weekend at CONTACT. No wonder we love her!
Being a naturally active and energetic person she understands the need for Yoga to slow down, focus inward, pay attention to body and meditate. Her Hatha/Vinyasa Class will not only each you how to use your breath and strength in your practice, but also to let go the mind and release long held tension in the body. Class ends with a guided meditation lush with colorful imagery designed to release, relax and renew. If you are looking to tone your booty and your belly and be swimsuit ready then join her for the flowing core based bodyweight training of Mat Pilates.
Check out her "Yoga on the Cliffs" a weekly donation based class overlooking the ocean in its 8th Year in San Diego, and ask her about the JENERGY FIT CLUB!
Links:
[+] facebook.com/Jenergyfit