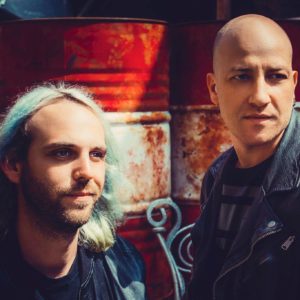 Deep Tribe
Deep Tribe, the Los Angeles-based DJ and production partnership, has ascended to the head of the pack with soul-stirring and powerful underground electronic music.
Dimitry and Andrew are not only creators and curators of their own style of house music but innovators as well. Like scientists in the proton collider lab they skillfully harness the elements of house and techno with influences from many other genres to give us the recognizable sound they're known for today.
While born on opposite sides of the planet (Dimitry from South Ukraine and Andrew from Southern California) the universe conspired for these two to move, meet, and make grooves in the entertainment capital of the world!
Deep Tribe continuously earns the respect of peers and fans alike thanks to their unique original productions, stand-out taste in music, energetic sets and infectious performances.
Come to the dance floor and #JoinTheTribe!