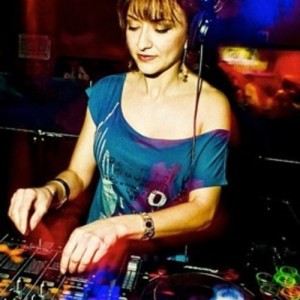 Andrea Grace
Andrea's love affair with electronic music kicked off in 1992 on the competition dance floor using house and techno tracks for her routines. These beginnings induced a deep passion for electronic music and help set the stage for a life long musical journey. No longer able to contain herself on the dance floor, Andrea got her hands on a pair of 1200's and started mixing in 2001.
Andrea spent nine years living in Los Angeles, djing at a full spectrum of events; from throwing warehouse undergrounds, weekly residencies, fashion shows, lounge soirees, artwalk events, penthouse parties, rooftop shindigs, and even boat parties. Downtown was her most recent stomping ground, promoting weekly events and spinning at Seven, O Bar, Remedy, Takami, Suede and J Lounge.
Touring many cities around the world, Andrea loves sharing her sound with spirited party-goers, from East to West coasts of the States, and throughout South America. Recently Andrea resided in Buenos Aires Argentina spinning at a variety of clubs namely Shamrock, Levitar, Hollywood, Bulushi's, Hummer, Club V, and held a year long residency at the legendary Hype party at Club Kika.
"House music is truly a feeling and what I love about it so much is the diverse emotions it can express. There is certainly an unmatched high when spinning records and moving people with your music."