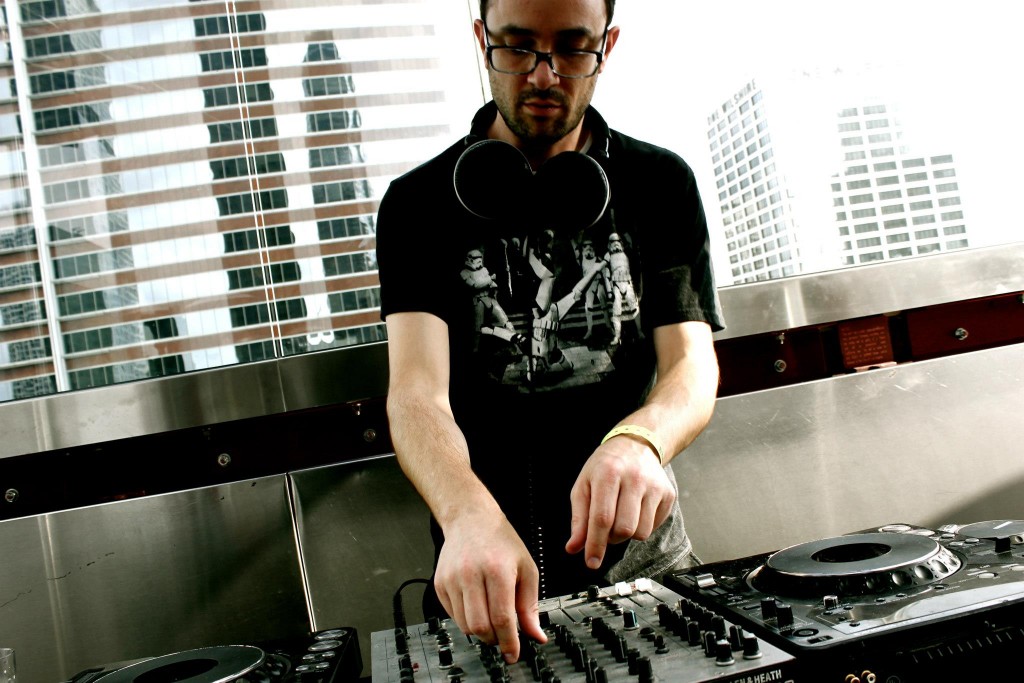 Christopher K. Nelson (aka CK, aDJnamedCK) has been hopelessly obsessed with 4/4 beats and DJ culture since he first heard Mistress Barbara destroy a little place called Babylon in Greensboro, North Carolina way back in 1998. And while the likes of Roger Sanchez, Danny Tenaglia and Sasha & Digweed were the gateway drugs into dance music for CK, it wasn't until spending some time in LA and hearing Doc Martin, Marques Wyatt, and Mark Farina throw down those luscious, early 00's house tunes that the music solidified a lifelong grip on his psyche. Combine all of those early influences and you have a techno/tech-house DJ with soul, a DJ who has equal amounts of love for a driving bassline as he does for some warm chords.
He is the co-founder of The Gold Line, a collective and event of the same name that since 2009 has featured such artists as Jimpster, Mark Broom, Filthy Rich, DVS1, Worthy, Droog, Drumcell, Audio Injection, Raiz, Audrey Napoleon, Dex/Nomadico, Darius Aleksandar, Jorge Medina, Joe Bickle, No Thing, Mark Faicol, and Modus, along with residents Danielsan and Serrano.
After a brief hiatus, Gold Line co-founder CK returned to throwing parties. From packed-to-capacity rooftops in downtown Los Angeles under the ASCEND moniker, a few underground one-offs as DESCEND, the Gold Line has seen a resurgence in partnering with the INCOGNITO crew to bring out techno legend Mark Broom and deep house guru Jimpster.
Meanwhile, CK has continued to forge a solid solo career in LA by playing gigs at such Los Angeles institutions as King King, The Standard Hollywood, and The Standard Downtown as well as warehouses and camping parties from Mendocino to Ensenada. This year looks to continue the momentum of 2012 that CK found delivering his unique blend of dark, twisted and techy house with an ear for quality vocals and a penchant for just enough weird.
DJ NAME: CK
AFFILIATION: Gold Line, LA
GENRES: Tech house, House, Techno
FACEBOOK: https://www.facebook.com/adjnamedck
SOUNDCLOUD: soundcloud.com/adjnamedck
MIXCLOUD: www.mixcloud.com/cknelson15
TWITTER: https://twitter.com/cybergrouch